Anchorage Chamber Citywide Cleanup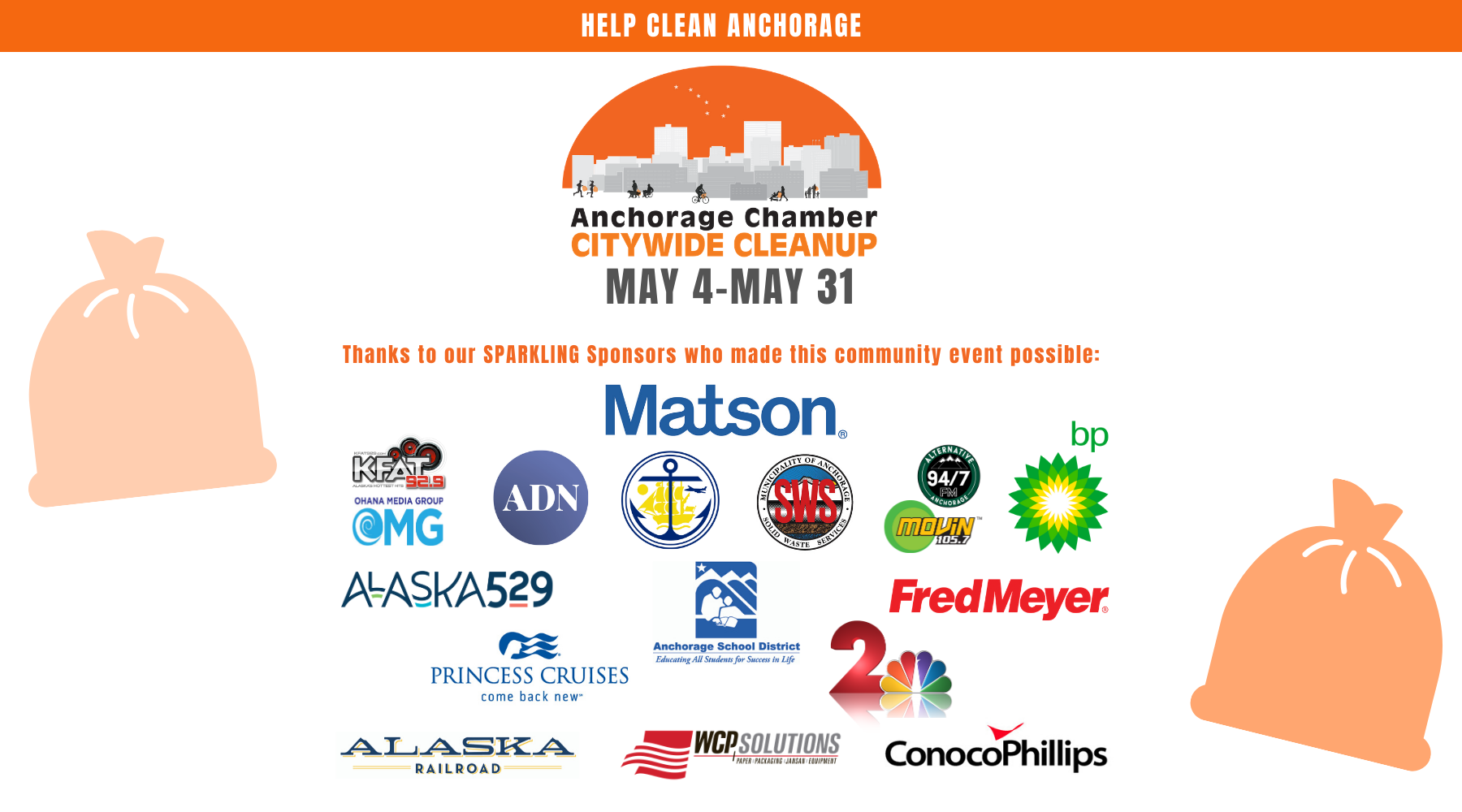 We're celebrating 52 years of keeping Anchorage clean! Citywide Cleanup might look a little different this year, but we are encouraging families to get outside and clean together while being safe and practice social distancing. From our neighborhoods and schools to the parks and roadways, there is lots of trash that is in need of being picked up. Find out more below about how you can help beautify our city!
BEING SAFE WHILE CLEANING UP
Maintain safe physical distancing while picking up trash.
Large groups who traditionally meet to should encourage members to participate in solo or family clean-up efforts while maintaining physical distancing requirements.
Don't use bare hands to pick up litter. Wear reusable gloves (gardening, rubber dish gloves, leather gloves) and use trash pickers/grabbers when at all possible. Please save disposable gloves for health care workers.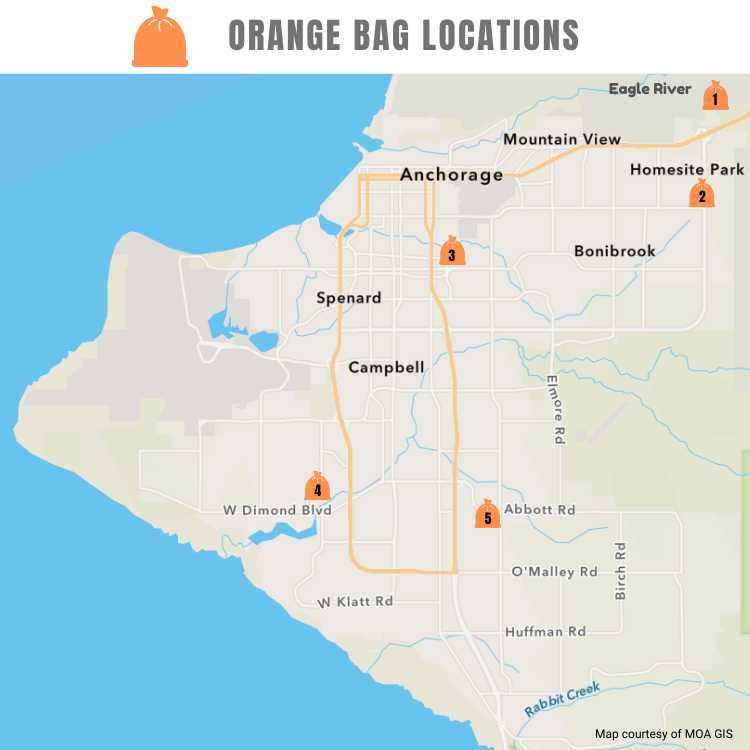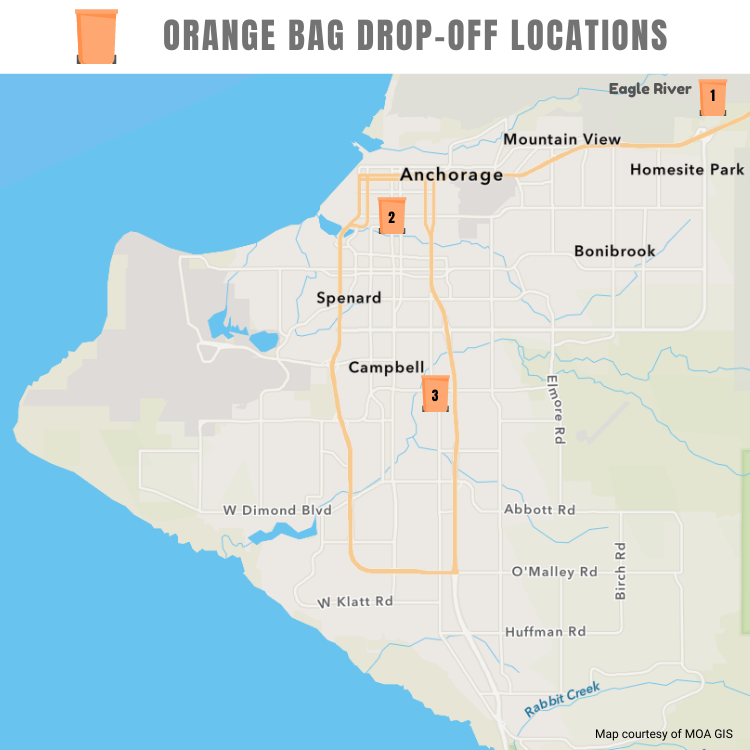 Citywide Cleanup will be held May 4-May 31 due to the unfolding of the COVID-19 emergency. We have partnered with other local businesses who understand how important cleanup is for our city, and we're working on ways to make it both safe and successful.
SUPER SWEEPER SCHOOL EVENT

Each year, schools in the Anchorage School District join Citywide Cleanup with the Super Sweepers Program. This teaches kids at a young age how to clean up trash and the importance of keeping our community clean. Due to COVID-19, Super Sweepers has been canceled this year. If your student council groups would still like to participate, please register your team HERE and scroll up to find locations to get bags.