Anchorage Chamber Citywide Cleanup
Due to the unfolding of COVID-19, the dates for Citywide Cleanup are subject to change. Updates for the event will be made to this page as new information is available.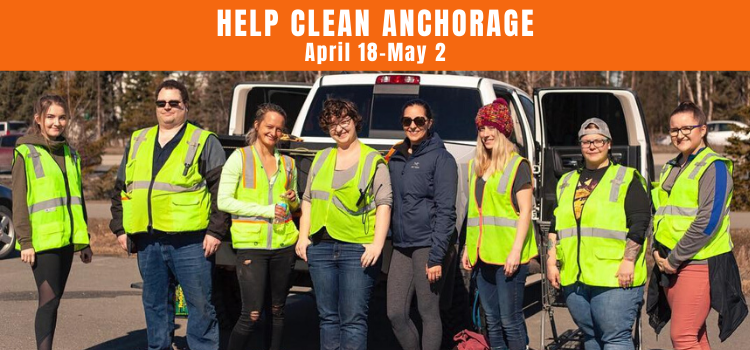 We're celebrating 62 years of keeping Anchorage clean! Citywide Cleanup is an event that unites Anchorage's businesses, neighborhoods, and local schools to come together and pick up trash. Find out more how you can help beautify our city!
 Attend a Kickoff Event Near You on April 18th *date is subject to change

 Help Clean Anchorage!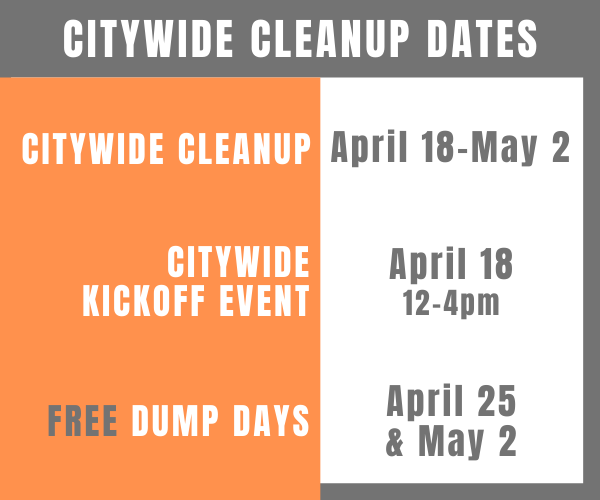 The Anchorage Chamber office reserves large bags orders for teams. Register your team here and enter the quantity that your team needs for a successful cleanup. Other locations listed below will hand out 2 bags per person.
Anchorage Chamber of Commerce
1016 West Sixth Avenue, Suite 303
(907) 272-2401
Anchorage Daily News
300 W. 31st Ave.
(907) 257-4200




Join your Anchorage Trash Haulers to Kickoff Citywide Cleanup on April 18th!
It's super easy to get involved! Cleanup stations with trash bags, gloves, and garbage disposal will be available around Anchorage. Check back on this page to find a location near you very soon!

SUPER SWEEPER SCHOOL EVENT

Get Your School Involved!
Alaska Native Cultural School
Alpenglow Elementary School
Baxter Elementary
Benson Secondary
Chugach Optional School
Chugiak Elementary
Chugiak High School
Creekside Park Elementary
Gladys Wood Elementary
Kincaid Elementary
Oceanview Elementary
Rabbit Creek Elementary
Ravenwood Elementary
Sandlake Elementary
Susitna Elementary
Trailside Elementary
Turnagain Elementary
Ursa Major Elementary
The 2020 Citywide Cleanup Week is April 18th through May 2nd.
Anchorage Chamber Citywide Cleanup Week is officially held in late April to early May throughout the Municipality of Anchorage, which includes Girdwood, Bird Creek, Indian, Chugiak, Eagle River, Birchwood, and Eklutna.