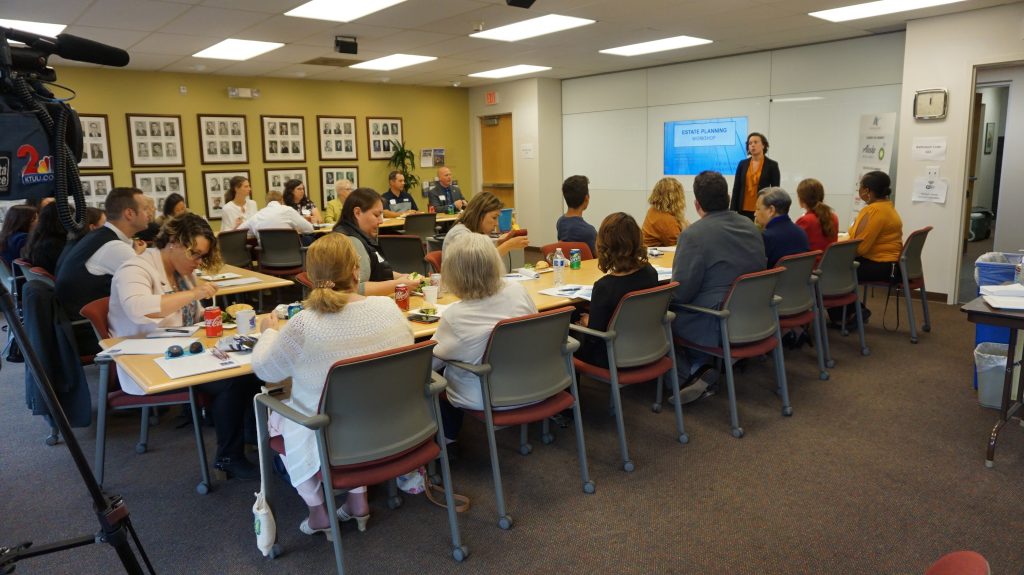 DATE: Monthly
TIME: Noon to 1 pm. Doors open at 11:30 am for a light lunch and networking.
COST (includes lunch): $10 Members / $15 Non-Members
STAFF LIAISON: Tosha Swan | tosha@anchoragechamber.org | 907-677-7103
Chamber Academy is a lunch-time educational workshop geared toward business owners, entrepreneurs and young professionals. Community experts present on a variety of topics like down-to-earth "how-to's" and "best practices" to more abstract topics like collecting and leveraging data, exploring what it takes to create an inviting and productive work environment to taking legislative action on issues important to your business.
With an educational focus, this event is a great networking platform for new and existing Anchorage Chamber members. Chamber Academy is held quarterly at the Anchorage Chamber board room, or the presenter's place of business, if possible, from Noon to 1 pm and includes lunch. Admission is $10 for members and $15 for non-members. Max 30 attendees. This smaller group setting encourages participation and open discussion with attendees.
Sponsorship Opportunities
If you are interested in sponsoring Chamber Academy, please contact Tosha Swan.