Alaska Young Professionals Summit
Alaska Young Professionals Summit
At the annual Summit, more than 200 young professionals attend a series of immersive sessions and panels presented by successful and experienced business, government, and community leaders. Attendees are fueled by a phenomenal keynote speaker, insightful discussions, and have the opportunity to connect with local experts. Content is geared toward all levels of employees and executives and we welcome professionals from all industries. The Summit provides young professionals with the chance to elevate and step up their game in the professional world.
Alaska Young Professionals Summit Awards
In addition to education and valuable networking, the Summit honors a Young Professional of the Year and an Entrepreneur of the Year at the keynote reception. Nominations are received from across the state and are voted upon by the state's participating young professional groups and Chambers of Commerce.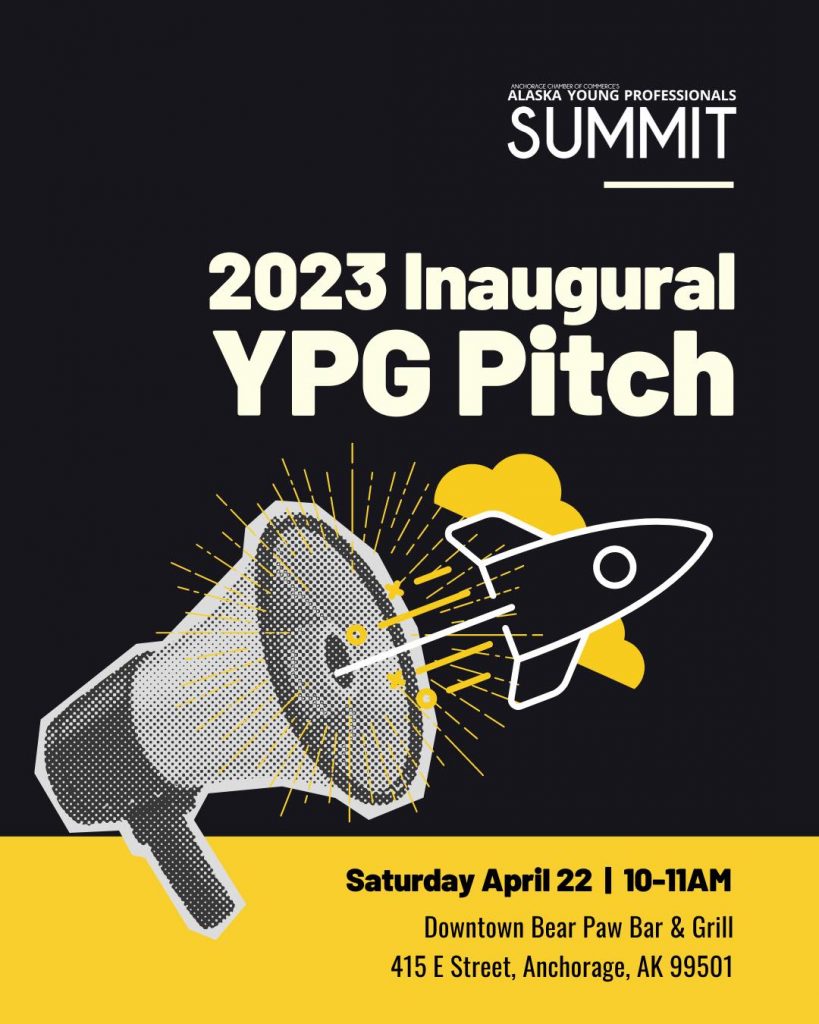 2023 Inaugural YPG Pitch
The Anchorage Chamber Young Professionals Group is excited to launch our first YPG Pitch event during the Summit!
This is a great opportunity for Alaska-based innovative, scalable companies to pitch their business to a crowd of fellow young professionals, potential investors, business partners, and a panel of industry experts.
Bonus: Just by applying, you'll receive a discounted ticket to the 2023 Alaska Young Professionals Summit!
Apply here: bit.ly/3n21pKy
Get Involved
There are many ways to get involved with the Alaska Young Professionals Summit whether you're in Anchorage or across the state.
Previous Summit Award Winners
2022 Winners
Evelyna Kuhr
Entrepreneur of the Year
Benjamin Jacuk
Young Professional of the Year
2021 Winners
Jin Chen
Entrepreneur of the Year
Daniel Volland
Young Professional of the Year
Dr. Jocasta G. Olp
Outstanding Service Recognition
2019 Winners
Amber McDonald
Entrepreneur of the Year
Corey Hester
Young Professional of the Year
2018 Winners
Keith McCormick
Entrepreneur of the Year
Ryann Swalling
Young Professional of the Year
2017 Winners
Elizabeth Eldridge
Entrepreneur of the Year
Caitlin Goettler
Young Professional of the Year
Peter Luchsinger
Outstanding Service Recognition
2016 Winners
Josef Lorenz
Entrepreneur of the Year
Jon Taylor
Young Professional of the Year