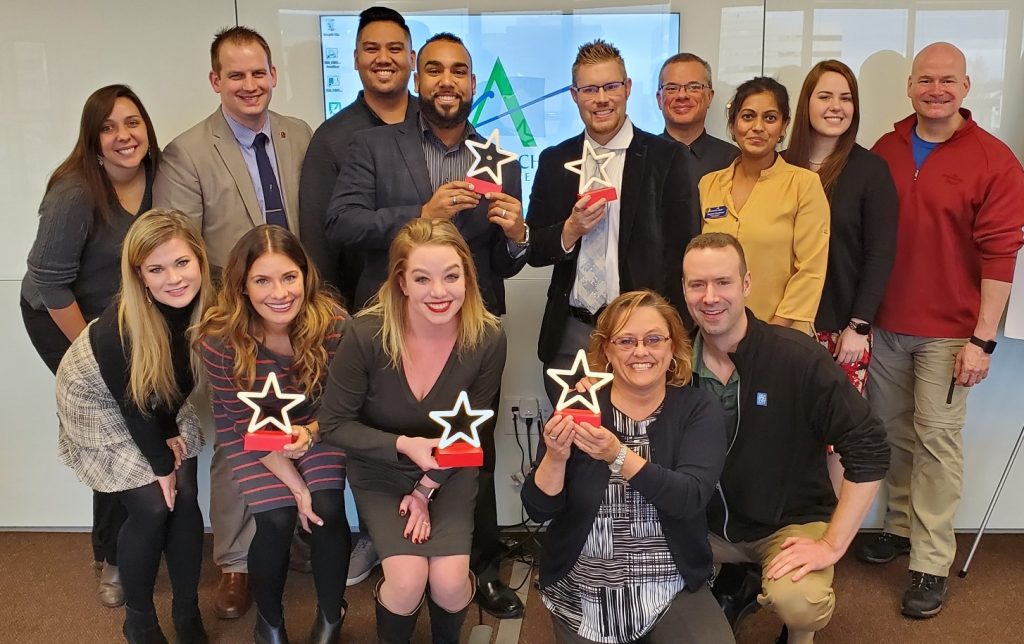 Meeting Time: Second Wednesday of the month, 4:00-5:00 P.M.
Committee Liaison: Tabitha Karpow, 907-677-7110 tabitha@anchoragechamber.org
Mission Statement
To promote membership with and within the Anchorage Chamber of Commerce, while developing and expanding personal business networks.
Committee Chairs
Dawn Carmichael - Chair
Bio coming soon!
Charissa Habeger - Mentorship & Engagement Program Director
Charissa Habeger is the Director of Community Development for the American Cancer Society of Alaska. With more than twelve years of experience in healthcare philanthropy, Charissa has a demonstrated history in fund development and non-profit organization management in both the U.S. and Canada, and has built strategic partnerships that transcend international borders. Charissa was the Anchorage Chamber of Commerce Ambassador of the Year in 2017.
Cassie Thompson - Social Media Chair
Cassie Thompson has been involved with the Anchorage Chamber of Commerce since moving to Alaska in 2015. She graduated from University of Idaho with a degree in Public Relations and Advertising and is currently an Account Executive at iHeart Media. In her spare time Cassie is heavily involved in the non-profit sector serving as the Vice-Chair of Associate Board of Ambassadors with the American Cancer Society. She is also involved in community outreach events through Anchorage South Rotary and other organizations. Cassie and her fiancé Patrick reside in Anchorage and enjoy supporting the arts, spending time with family and friends and finding new Alaska adventures.
Karen Lane - Community Service Chair
Karen Lane has been involved with the Chamber of Commerce since 2016 where she began as a volunteer member of the Young Professionals Group before joining the Ambassadors Council. Before stepping into the role of Community Service Chair Karen's volunteer work was focused on non-profit organizations within the community and she continues to volunteer as time allows. Karen can be found spending her spare time with her family fishing or enjoying the Alaska winters.
The Anchorage Chamber Ambassadors are dedicated Chamber Members who play a unique and vital role in fulfilling the Chamber's mission. This enthusiastic group of professionals are strong advocates for the Chamber and the business community. They make new members feel welcome and promote the Chamber's interests and goals. Anchorage Chamber Ambassadors get people involved and are the major coordinators for Chamber events such as Business After Hours, Ribbon Cuttings, and Membership Orientation.
Committee Goals
Increase membership retention by mentoring new members through their first three months
Increase awareness of Anchorage Chamber benefits and efforts
Strengthen awareness and integrity of the Ambassador Council
Interested in becoming a Chamber Ambassador? Contact Tabitha Karpow at 907-677-7110 to find out how you can help represent the Anchorage Chamber in the Anchorage community.