Anchorage Chamber Connect
Anchorage Chamber Connect
The ACC Podcast is created, produced, and hosted by the Anchorage Chamber of Commerce. Every other week, a podcast episode featuring a prominent Anchorage Chamber member will discuss their expertise and give an insight into what drives them in the business community. Stay tuned at the end of the episode to hear an update, business resources, and more from the Anchorage Chamber staff.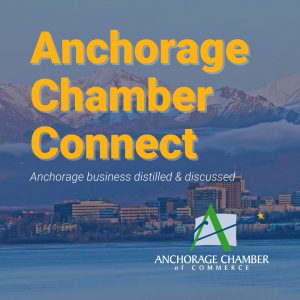 WHERE CAN I FIND EPISODES?
Be a presenting sponsor and let our audience know you power business focused content. To support our podcast contact the host, Katie Cole, at events@anchoraegchamber.org.